I'm flabbergasted how easy HotDoodle makes it.
- Don Roberts, Overhead Doors
__________________________________________

Having everything in one place makes it hassle free – my files, hosting, and hiring of help.
- Elaine Betts, Go Far Consulting
__________________________________________

I am growing my business by engaging visitors to sign up for our newsletters and wine tasting events.
- Krishan M., Zingari Ristorante
__________________________________________

I enjoy the control. I can update my site anytime.
- Renee Stepens, Mind For Body

Featured Salon & Spa Websites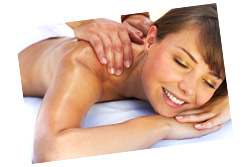 Here are HotDoodle features popularly used by Salons and Spas everywhere:
Calendar Block lets you share upcoming business or organization events in different display styles such as weekly, monthly or list.
Login Block makes it easy to add registration on your website. Grow your community by giving users the opportunity to join your site, sign up for your newsletter, sign in to access private pages, or even post comments on forums or blogs. The Login Block also lets users create personal profiles for your website community.
Form Block can be used to collect useful visitor information, such as feedback, help requests, and suggestions. It can help you stay connected with your community.